Pick-up topsoil & mulch at our yard or call us to deliver your materials (see examples below).
Not sure what you need? Come by our office to see product samples! We have all sizes of dump trucks.
From small to SUPER-SIZE, we have the capacity to meet your project's needs.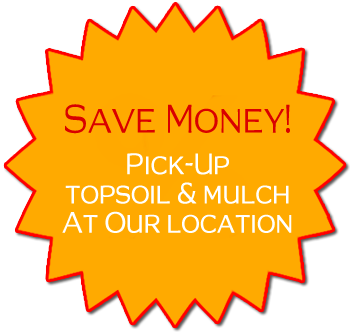 Topsoil and Mulch
We stock topsoil and mulch at our yard at 760 E 120th Ave. Bring your pick up and we'll load it up!
All other material we deliver comes from various pits in the Anchorage vicinity.